Mens Grooming and Skincare- by Act of Being
Luxury Skincare and Grooming Essentials-for Guys.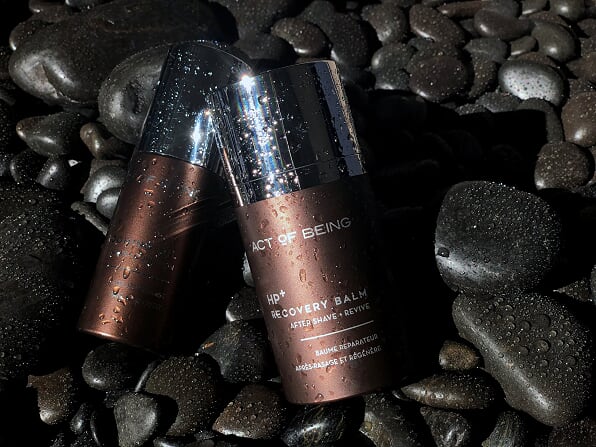 Guys- skincare is important. Yes, even for men. Which is why we had to take a look at Act of Being and their incredible lineup of men's skincare and grooming products. This Vegan-free company is delivering a skincare brand dedicated to men. Act of Being has built their products on zero animal derived products giving consumers a new take on luxury skincare with their unique blend of non-toxic ingredients made of Baobab, Coconut, Green Tea, Red Algae, Vegan Sodium Hyaluronate, and clean science ingredients MADE SMART™ for men.
Their products detoxify daily pollution while providing intense hydration, and add in an antioxidant shield to support age-defense. Act of Being's philosophy is to help propel men toward achieving their best self-by starting with our skin.
Paul and Randy (the founders) share a foundational belief that more important than where you are is where you are going-where you want to be. Together they have created this skincare and grooming line for the modern, active, ambitious man which supports healthy skin, well-being and life balance. All products adhere to the highest manufacturing standards, using only the purest ethically sourced ingredients, void of any mineral oil, parabens, phthalates, sulfates, synthetic fragrances, dimethicone or propylene glycol.
Their Product Lineup:
HP+ Daily Eye Cream

HP+ Daily Face Wash

HP+ Grooming Oil

HP+ Shave Cream
HP+ Products Launching Fall 2019 Include: Daily Moisturizer, Shave Gel and Recovery Balm
All products are designed, tested and made in the USA.
Take a Look at Act of Being